Presenting: The Butler


An Author's Journey to a Blockbuster Film
BASIS Independent McLean Parent Talk Speaker Series Presents:
Mr. Wil Haygood
Author, Journalist, and Speaker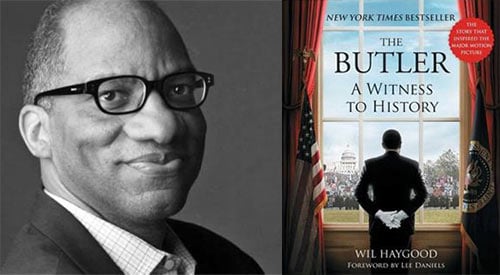 How did a boy born to a poor, single mother and raised in a housing project in Ohio become the author and subsequent associate producer of a blockbuster motion picture based on his book The Butler? This award-winning film directed by Lee Daniels, had an all-star cast including Forest Whitaker, Oprah Winfrey, Jane Fonda, Lenny Kravitz, Cuba Gooding, Jr., Robin Williams, John Cusack, Mariah Carey, and David Oyelowo to name a few. This film launched Wil Haygood onto the world stage in a remarkable way.
What was it like to work with seven Oscar winners and some of the most decorated actors in the world? Come listen to Mr. Haygood as he describes how his work with the Washington Post and President Obama led to the amazing discovery of Eugene Allen, a White House butler who served faithfully under eight presidential administrations.
Are you a budding writer? Hear Mr. Haygood describe his writing technique as he shares what inspires him to write books on historical figures including his latest book, Showdown, which chronicles the battle that occurred during the nomination of Thurgood Marshall to the Supreme Court.
Participate in an amazing evening where you can take a walk through history while enjoying the art of prose and drama.


Details
Friday, March 10
6:30 pm - 8:00 pm
Location
BASIS Independent McLean Theatre
8000 Jones Branch Drive
McLean, VA 22102
Event is FREE & Open to the Public
Please RSVP below: