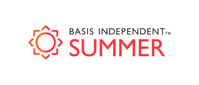 At BASIS Independent McLean, learning and fun don't stop when the regular school year ends! BASIS Independent Summer proudly offers a wide variety of academic and recreation programs and is conveniently located on our school campus and taught by our BASIS Independent expert educators and staff.
Join us on Thursday, March 16 at 6:00 PM to learn more about the variety of available courses for grades 1-11 and meet our instructors.
This event is open to all interested families, including those not currently enrolled at BASIS Independent McLean.
Attendees will receive a special discount code at the event!
If you have any questions, feel free to email us at mclean-summer@basised.com.
Ready to jump right to registration?