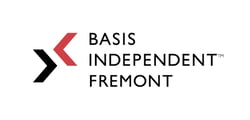 TK - Grade 12 Private School
TK - Grade 5
3300 Kearney Street
Fremont, CA

Grade 6-12
39706 Mission Boulevard
Fremont, CA
Join us for a Virtual Curriculum Night!
Select from an upcoming event below.
Attend a Virtual Curriculum Night:
We are a grades TK–12 private school.
Home to the globally benchmarked BASIS Curriculum, a liberal arts and sciences program designed to inspire mastery and excellence in our students as they learn at the highest international levels.
Our students are taught by world-class educators with subject expertise who make learning an engaged and joyful endeavor.
We offer a diverse array of clubs and sports to help students discover new passions and build skills outside of the classroom environment.
© 2022 BASIS Independent Schools