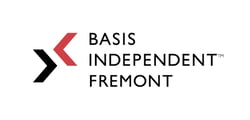 TK - Grade 12 Private School
TK - Grade 5
3300 Kearney Street
Fremont, CA

Grades 6-12
39706 Mission Boulevard
Fremont, CA
Join us for an In-Person Open House!
Select from an upcoming event below.
Attend an In-Person Open House:
Tour the entire campus, visit our classrooms, and meet our teachers!
Learn about our TK - Grade 5 program including our unique two-teacher model and subjects like Mandarin, math and science, music, art, and more.
Learn about our Grades 6 - 12 program including our liberal arts curriculum with advanced STEM offerings designed to prepare students to compete and excel on the international stage.
Learn about the well-rounded, high-achieving BASIS Curriculum, unique subjects like Latin, logic, engineering, and fine arts, and our extensive elective and extracurricular offerings.
Get to know school leadership and faculty, and ask questions.
© 2022 BASIS Independent Schools